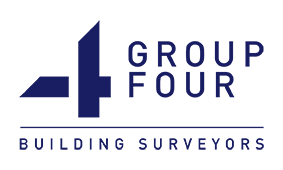 COMPLAINT HANDLING POLICY
1.  OBJECTIVES
We continually strive to maintain and strengthen our reputation of delivering an exceptional service. We value your feedback as it helps us learn and improve.
We are committed to being consistent, fair, and impartial when handling complaints and aim to resolve complaints as quickly as possible.
This policy outlines how you can lodge a complaint with us and how we manage it.
The objectives of this policy are to:
put in place an open and transparent complaint handling system
specify the guiding principles to which we will hold ourselves accountable
establish our timeframes for resolving complaints
set out how we record and use complaint data.
2.  GUIDING PRINCIPLES
This policy is based on seven principles:
Commitment

We are committed to resolving complaints and have a culture that recognises an individual's right to complain. We value complaints and recognise them as being part of our business and improving service delivery.

Accessibility

People with a range of needs can easily complain, and staff actively assist them to navigate the complaints process.

Transparency

We make it clear how to complain, where to complain and how the complaint will be handled. The steps taken to respond to a complaint are recorded and will stand up to scrutiny.

Objectivity and fairness

Complaints are dealt with courteously, impartially, within established timeframes, and assessed on merit.

Privacy

Complaint information is handled according to our Privacy Policy and the Privacy Act 1988 (Cth). We provide clear information about how we handle personal information.

Accountability

We are accountable for our decision making and complaint handling performance. We provide explanations and reasons for decisions. If appropriate, we advise of available external avenues/remedies.

Continuous improvement

Acting on, learning from, and using complaint data helps us identify problems and improve services.
3.  DEFINITION OF A COMPLAINT
Complaint: means an expression of dissatisfaction in connection with building surveying services provided by us.
4.  HOW TO MAKE A COMPLAINT
A person can make a complaint as follows:
By completing our online Complaint Form found on our website at
By telephoning us on (03) 9544 0544

If you complain to us over the phone, we may redirect you to our website and request that you complete the Complaint Form. In some circumstances, we may offer to complete the Complaint Form for you.
5.  WHAT YOU NEED TO TELL US
When investigating your complaint, we will rely on information provided by you and documentation we may already have in our possession. We may contact you to clarify details or request additional information where necessary.
To help us investigate your complaint quickly and efficiently, we require the following information:
Your full name and contact details (and those of your representative, if any)
Any special assistance required
The property address relating to the complaint
The nature of your complaint
Whether your complaint has been previously raised with us
The outcome you want
Copies of any supporting documentation/information.
6.  HELP WHEN MAKING A COMPLAINT
We are committed to ensuring our complaint handling system is easily understood and accessible to everyone, such as people with a disability, illness or language difficulties. Please advise us if you require any special assistance or extra support when making your complaint or while communicating with us.
7.  RECORDING COMPLAINTS
We record your name and contact details (and those of your representative, if any). We also record all other information contained in the Complaint Form, communications between us, the outcome of our investigation, and any corrective/remedial action taken following our investigation.
Your personal information is used for complaint handling purposes or to address systemic issues arising from the complaint. We will protect your personal information from disclosure as per our Privacy Policy.
We may supply your personal information to a third party (e.g., builder, our contractor, or the Victorian Building Authority), as part of our complaint investigation and resolution, or if required by law.
8.  OUR COMPLAINT HANDLING PROCEDURE
We acknowledge

Once the Complaint Form is submitted, you will immediately receive an email acknowledging receipt of your complaint and providing you with a complaint reference number.

We allocate

Within 1-2 business days of receiving your complaint, we allocate the complaint to a senior member of our staff known as the Designated Building Surveyor for investigation.

We investigate

Once allocated, the Designated Building Surveyor will aim to resolve your complaint within 3-5 business days (with urgent complaints given the highest priority).

However, this timeframe may not always be achievable for every complaint. For instance, we may require additional time if the issues raised are complex or further information is needed. In those cases, we will inform you of the reason for the delay and the timeframe that will apply.

You have the right to monitor the progress of your complaint by contacting us at any time. Please reply directly to any emails we send to you and quote your complaint reference number to avoid delays.

We respond

Following our investigation, we will write to you about our findings and of any action taken. We may inform you of any available external avenues/remedies if you are dissatisfied with the process or outcome of our internal investigation.

At this stage, we may close the complaint if we consider the matter resolved, whether or not to your satisfaction.

We take action

If we identify an error, we will take steps to redress the situation. If appropriate, we will amend our internal business practices or policies and provide additional training to staff.

We record

All complaints are recorded in our internal database for complaint handling purposes. Complaint data is also analysed to determine if there are broader issues involved and, if so, to address the root cause.
9.  COMPLAINTS UNDER INVESTIGATION BY THE VICTORIAN BUILDING AUTHORITY
We will cease further action if your complaint is currently under investigation by the Victorian Building Authority or any other government body, pending the outcome of this investigation.
10.  MANAGING UNREASONABLE COMPLAINT CONDUCT
We will consider the substance of all complaints. However, we will not continue to investigate or deal with a complaint where the conduct of the person making the complaint is unreasonable. Unreasonable conduct may include (but is not limited to):
excessive or persistent repetition of an issue
inappropriate demands or expectations
abusive, trivial or vexatious behaviour
persistently contacting us during our investigation or after an outcome
| | |
| --- | --- |
| Version number | 01 |
| Issue date | 1 January 2021 |
| Effective date | 1 January 2021 |
| Review date | 1 January 2022 |
| Responsible officer | Chief Operating Officer |
| Relevant regulatory requirements | VBA Code of Conduct for Building Surveyors in Victoria dated June 2020 Australian Standard: Customer satisfaction — Guidelines for complaints handling in organisations Privacy Act 1988 (Cth) |
| Relevant policies or procedures | Group Four Privacy Policy (https://www.groupfour.com.au/privacy-policy) |